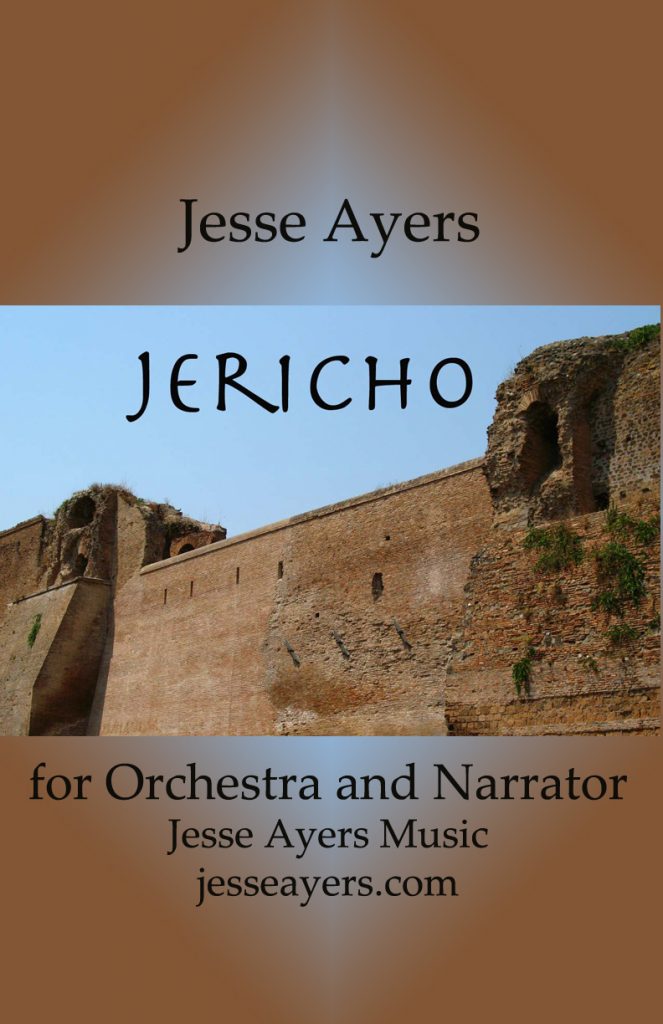 — Orchestral version —
A surround-sound concert story of Joshua 6
with narration and unorthodox audience participation

Finalist, 2013 American Prize for Composition

16 minutes
3[1.2. 3/pic] 3[1.2.eh] 3[1.2.bcl] 3[1.2.cbn] – 4 4[incl 2 offstage] 3 1 – 3 or 6* perc (no timp) -hp pno – str
*There are two versions of the percussion parts included. 6 perc is the composer's preference.
SCROLL DOWN FOR RECORDINGS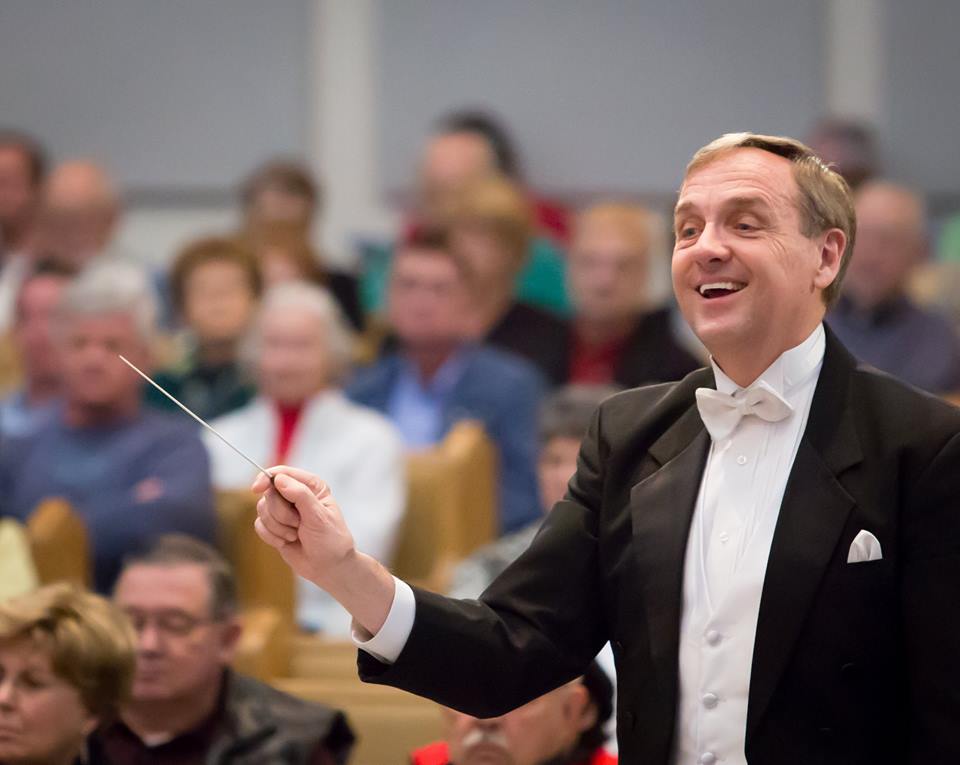 MOST IMAGINATIVE
JERICHO is by far the most imaginative, unusual and successful work I have ever performed in 33 years of conducting.
---
Score — $50
---
Rental Quote Inquiry
---
Also available for Concert Band
NOTE: The full score has both the 6-percussion version (labeled 1-6) and the 3-percussion version (labeled A-C). The part set includes both percussion sets. (The two sets cannot be intermingled; use either percussion parts 1-6 or parts A-C, but do not mix the two.)
ASTONISHED

There was absolute silence for what felt like an eternity. I have never received so many astonished comments following a concert. I had numerous requests to perform it again.
---
Video: excerpt, Lamont Symphony, Denver
---
Video: Complete work, Lamont Symphony
---
Performed by:
East Texas Baptist University Symphonic Band, Mark Crim, conducing
Abington Symphony Orchestra (PA), John Sall, conducting
Biola University Symphony and Paul Delgado Singers (CA), Marlin Owen, conducting
Yakima Symphony Orchestra (WA), Lawrence Golan, conducting
Windiana Concert Band (IN), Jeffrey Scott Doebler, conducting
Riverbend High School Symphonic Band (VA), Aaron Noë, conducting
Lamont Symphony Orchestra (CO), Lawrence Golan, conducting, Kenneth Cox, narrating
University of Portland Wind Symphony (OR), Patrick Murphy, conducting
Martin Luther College Wind Symphony (MN), Miles Wurster, conducting
Wisconsin Lutheran College Concert Band, Terry Treuden, conducting
Concordia University Chicago Wind Symphony, Richard Fischer, conducting
Valparaiso University Chamber Concert Band, Jeffrey Scott Doebler, conducing
---
Whistling Tubes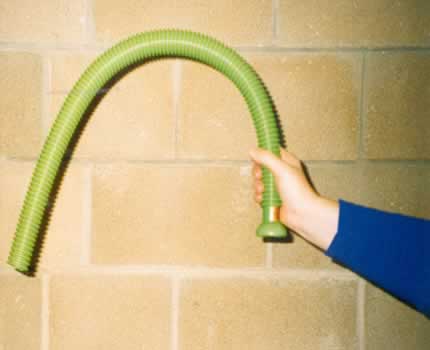 This piece uses several extra "performers" surrounding the audience twirling whistling tubes. These performers can be guests such as local students, board members, or dignitaries.

The tubes are available from toy stores and online retailers like Amazon. A Google search for "whistling tubes" should locate them.
---
Yakima Symphony performs Ayers' Jericho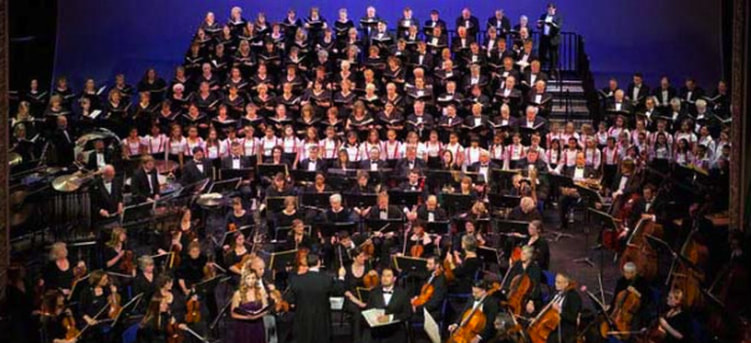 ---
An Analysis of Jericho at this link
Dr. Miles Wurster has written an excellent analysis of the band version Jericho (nearly identical to orchestral version) including rehearsal and performance suggestions. See pages 16 – 33 in the linked document.
---
Other Works for Orchestra