Commissioning music means paying a composer to write a new work for a special event, to showcase a soloist or ensemble, to honor an individual, or to commemorate a historic event or milestone anniversary.​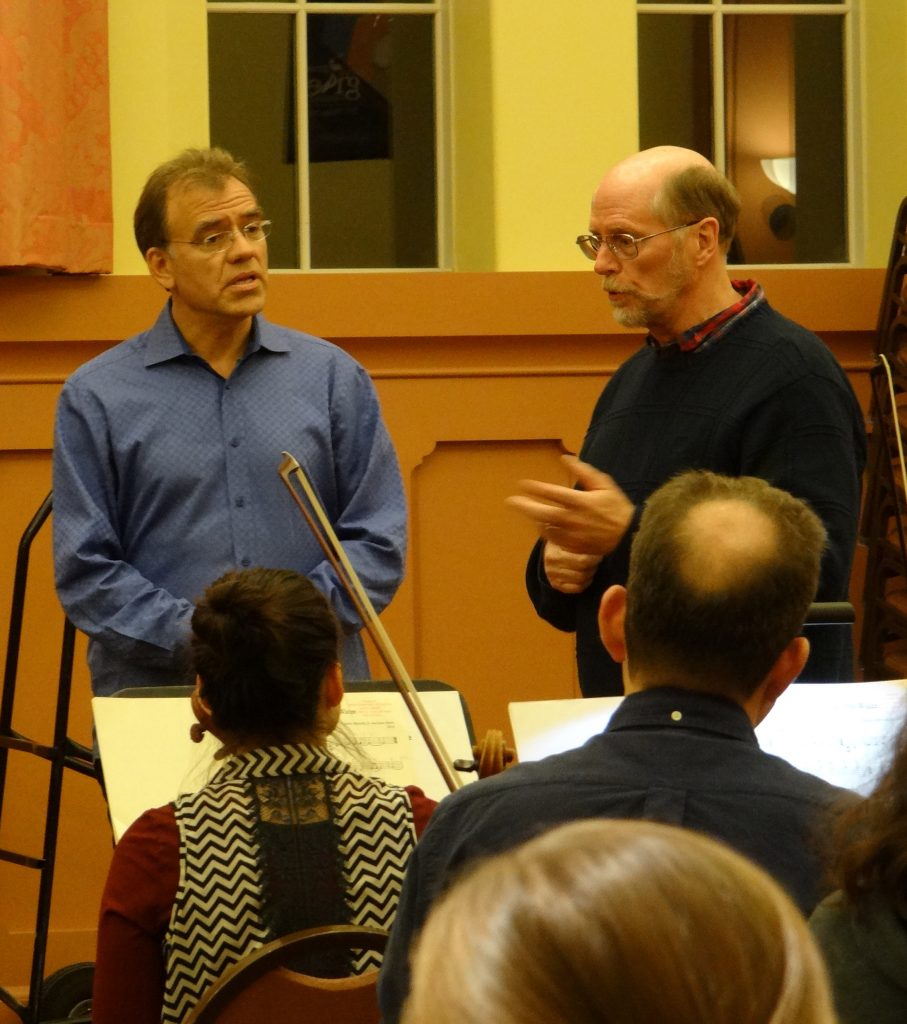 Jesse Ayers' 

THE PASSION OF JOHN BROWN

commission is a total knock-out.  On a purely visceral level it is magnificent.  The audience was overwhelmed, and their powerful response has continued unabated.  I keep hearing from people how moved they were by the music, the drama, the pacing, and the haunting flashbacks.
Why commission a new work?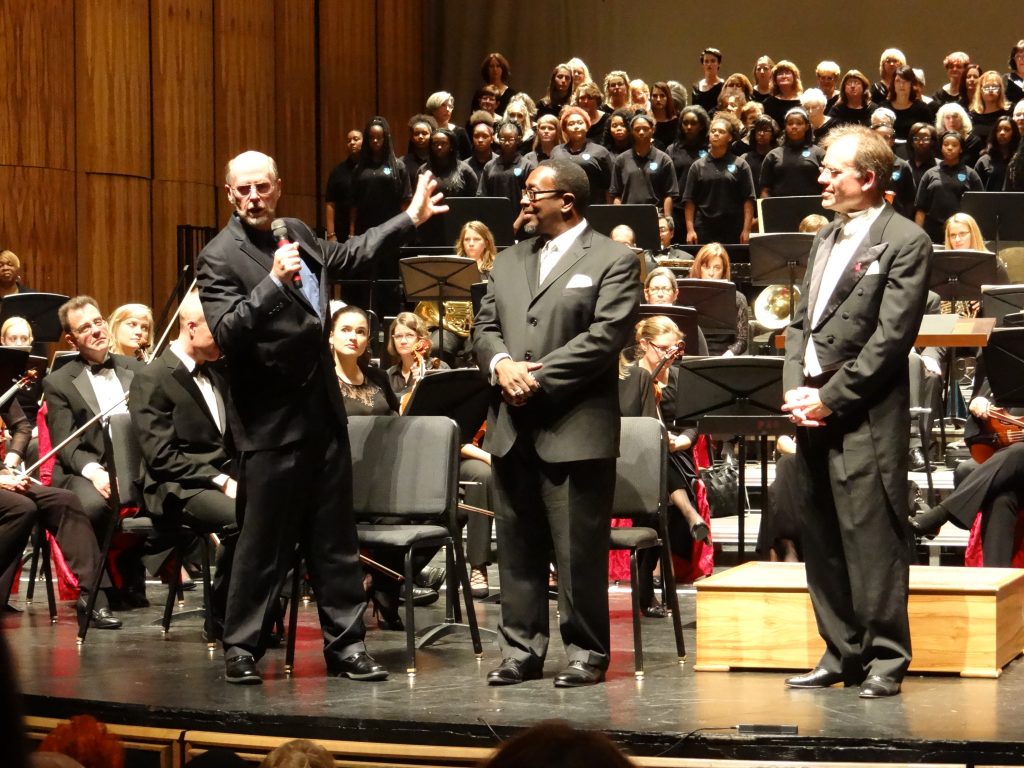 To celebrate a historic event, milestone anniversary, an inauguration, or building dedication
To honor a retiring conductor, mentor, community leader, or friend
To have an original composition written especially for you or your ensemble/organization
To make your special event unforgettable with the excitement of a world premiere
To create the opportunity for your musicians to work with a living composer
To create new repertoire for a particular instrument or genre
To enrich the world of concert music with a new work that will always carry your name as the commissioning party
How does the commissioning process begin?
We will need to discuss:
the purpose or occasion
your ideas concerning theme, style, or possible narration
the performing forces (soloist, trio, chorus, full orchestra, symphonic band)
the musical abilities of the performers (professionals, students, amateurs)
the approximate duration desired
the spacial/antiphonal possibilities of the space in which the work will be premiere
will you want me to be present at the final rehearsals to work with your musicians, or available for radio/TV interviews, or in attendance at the premiere for audience "meet the composer" activities such as pre-concert talks or post-concert audience Q&A?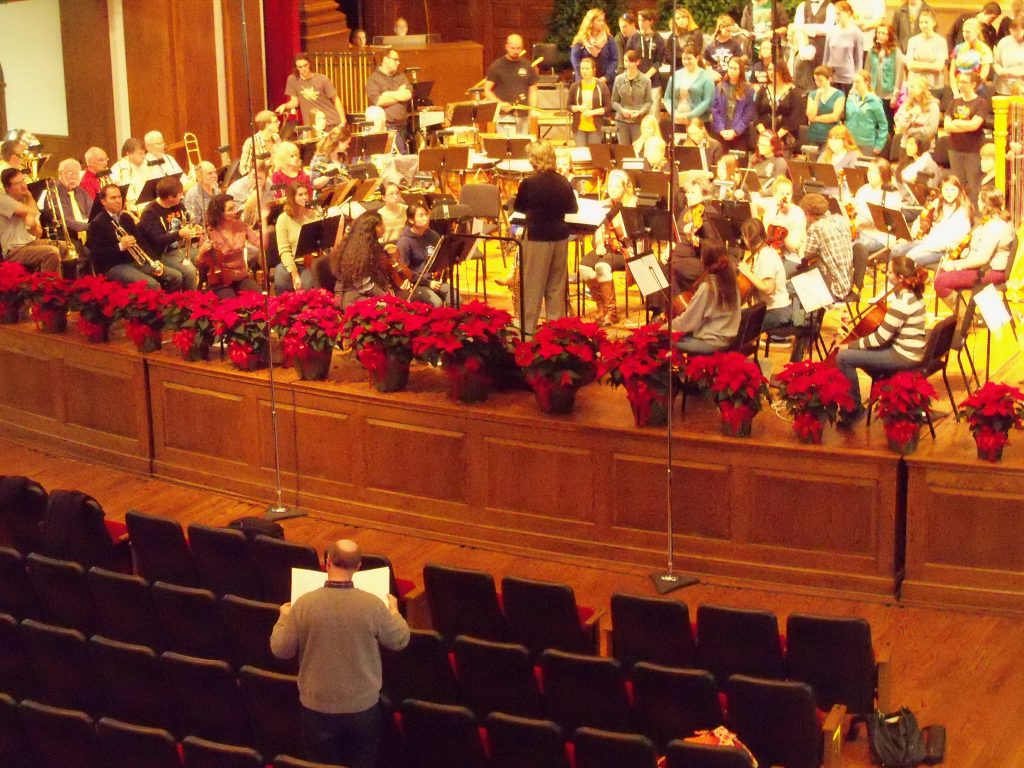 How much does it cost to commission a new work?
The commissioning fee depends primarily on
the duration of the proposed work
the number of performers involved
the deadline
How can a commission be funded?
An ensemble or organization's budget may have sufficient funds.
Consortiums may be formed with similar ensembles in other towns or states. Several ensembles agree to share the commission fee, and each gives a premiere in their own home town.
Grants
Patrons may be found who would happily support a commission.
Businesses may support the commission as a form of public relations and community enrichment. The business would be recognized in the printed program and its representatives appear on stage at the premiere.
There are a number of private foundations that will support commissions that are in alignment with the foundation's guidelines.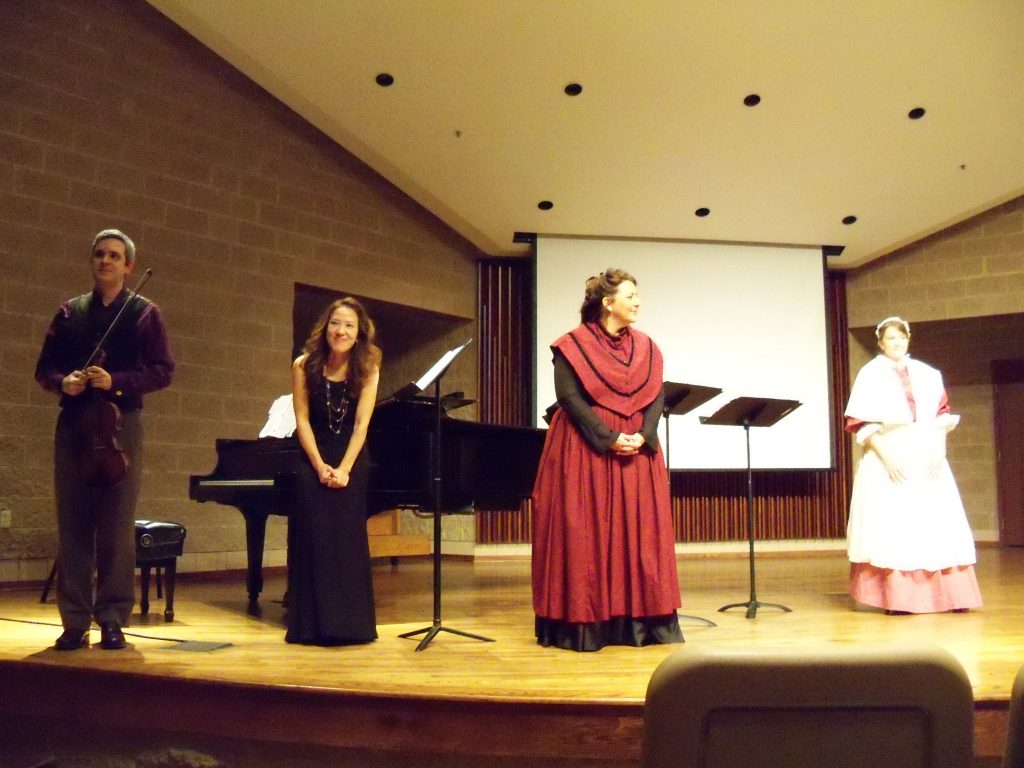 How do we get started?
Contact us and tell us about your ideas.
---
Commission Experience
• 2022 Michigan City Municipal Band Commission
• 2019 OhioMTA-MTNA Commission
• 2016 Akron Symphony Orchestra-Chorus Spirituals Commission
• 2015 Soprani Compagni Commission
• 2014 Indiana Bandmasters Association Commission
• 2014 Milligan College Orchestra-Chorus Christmas Commission
• 2013 Wisconsin Lutheran Synod National Honors Band Commission
• 2013 Ohio Private Colleges William Schalacks Memorial Commission
• 2009 Akron Symphony "John Brown" Commission
Awards
• WINNER, 2011 American Prize for Orchestral Composition
• WINNER, 2016 Opera Kansas Zepick Modern Opera Prize
• WINNER, 2011 Dayton Ballet New Music for New Dance
• 2020 Ohio Governor's Award for Outstanding Individual Artist
• 2019 Ohio Music Teachers Commissioned Composer of the Year
• 2018 Special Judges Citation, American Prize, Choral Division
• 2017 Finalist Honorable Mention, American Prize, Opera Division
• 2014 Named "Honored Artist" of American Prize
• 2014 Ohio Arts Council Individual Artist Excellence Award
• 2014 Finalist, American Prize, Opera Division
• 2014 Finalist, American Prize, Band Division
• 2013 Double Finalist (two works), American Prize, Band Division
• 2013 Boston Metro Opera Award