February 11, 2023
"SHINKANSEN" (band version premiere)
"WHERE THE STORMY WINDS BLOW"
Valparaiso Univ. Chamber Concert Band
Jeffrey Scott Doebler, conducting
Chapel of the Resurrection
Valparaiso, IN
7:00 p.m. CDT
Free Admission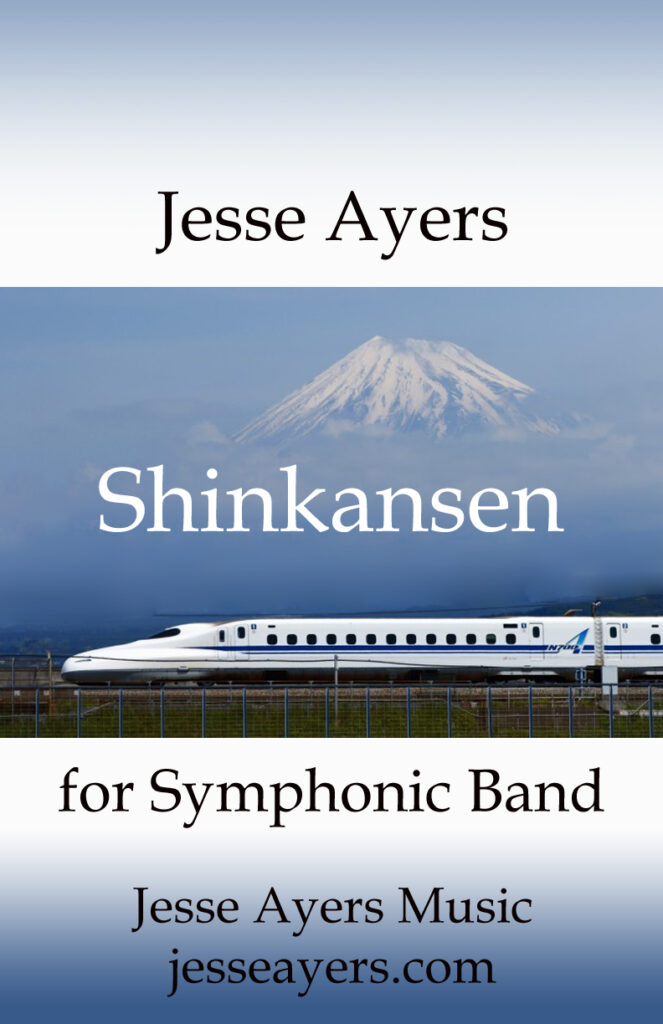 The Valparaiso University Chamber Concert Band under the direction of Dr. Jeffrey Scott Doebler will perform two works by composer Jesse Ayers. The first will be the premiere of the band version of Shinkansen (the Japanese bullet train), so be ready for a fast and furious ride. The second major work by Dr. Ayers will be Where the Stormy Winds Blow, which  Ayers calls a "concert story." The work utilizes a singer-storyteller, performed by Rick AmRhein, and also features audience participation. The work was commissioned by the Michigan City Municipal Band and tells the true story of an 1963 maritime incident on Lake Michigan.