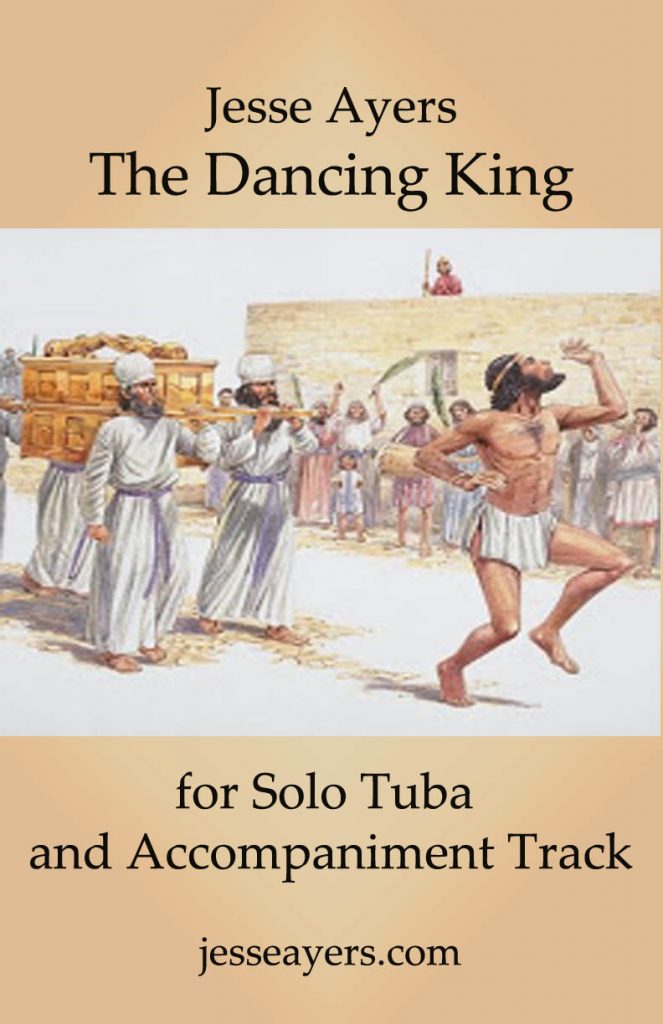 "Blew my socks off"
King David "danced before the Lord with all his might"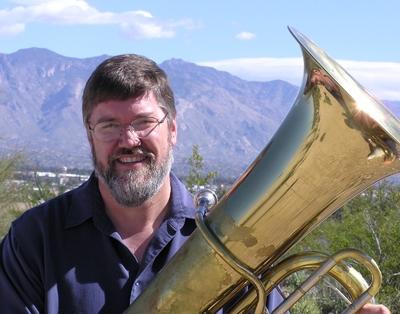 BLEW MY SOCKS OFF
This piece nearly blew my socks off with intense rhythmic drive and beautiful melodic writing. Make no mistake, this reviewer is impressed with the writing.
---
Digital Score and MP3 tracks — $15

Instant digital PDF downloads (downloaded from this website)
6.5 minutes
Downloads include:
PDF of 2010 revised score
PDF of original 1988 score
MP3 accompaniment track (used for live performance)
MP3 slow-tempo practice track, split-track format
MP3 moderate-tempo practice track, split-track format.
---
Recording
---
Conference Performances
1992 ISCM World Music Days, Warsaw, Poland, Jerry Young
1991 International Tuba-Euphonium Conference, Jerry Young (PREMIERE)
---
Review by Dr. Mark Nelson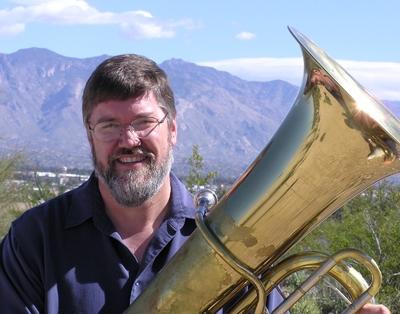 Wow! The first thing I did was listen to the tape provided that included a performance track with a sampled tuba as the solo. This piece nearly blew my socks off with intense rhythmic drive and beautiful melodic writing. Make no mistake, this reviewer is impressed with the writing. This is not an overly technical piece once the performer becomes accustomed to the syncopation and the alternating meters, especially alternating 11/16 and 7/16 bars at quarter note = 96. The range is mostly in the "cash register" tessitura within the bass clef staff. However, one must have a consistent high range up to g 1 as some of the writing lingers in that area. The low register is confined to FF which is a solid note for nearly all players of at least high school age. Because of the rhythmic intensity and the occasional high tessitura, this piece should be reserved for advanced college and professional players.
Of all the compositional parameters of this composition, the rhythmic drive is a major focus focus of attention. Not unlike the "pattern-pulse" music of Adams, Reich and Glass, Jesse Ayers' piece has established a fascinating portrayal of synthesized sound which is sophisticated in texture and pleasurable to listen to–a sort of fast "neo-gamelan" listening experience with elements of jazz woven in. The melody played by the tuba capitalizes on the sonorous qualities of a a pedal point at times and of a sixteenth note obligato at other times. In between, the tuba and the tape play unison "licks" that have definite rock/jazz qualities to them.
The score contains only the tuba part. This is a significant departure from most other pieces for tape which provide at least a cue line for the tape part. However, the accompaniment is so repetitive and tonal that I believe a full score would be more of a burden than a help.
Of particular interest to this reviewer is the pedagogical work Dr. Ayers has done to give the performer the best chance of a successful performance. The composer more than makes up for the lack of a full score by including on the tape two accompaniment tracks on side one, to realize the actual performance, and performance and practice tracks on side two to rehearse with. The performance track, as I mentioned earlier, is a complete performance at speed with a sampled tuba sound as the solo part. The first practice track is at quarter note = 72 and split left and right so the solo part (played with a piano timbre) can be silenced during practice. A second practice track (again with split solo and accompaniment) is at quarter note = 84. With these practice "crutches," the performer can really listen to the sophisticated tape part and learn the piece much more quickly and efficiently.
…All in all The Dancing King is a great new work which should have a good chance of becoming part of the "new" standard repertoire. It would make an excellent beginning or end to a program and has elements that would appeal to a wide audience.
© 1991 TUBA Journal, used by permission
---