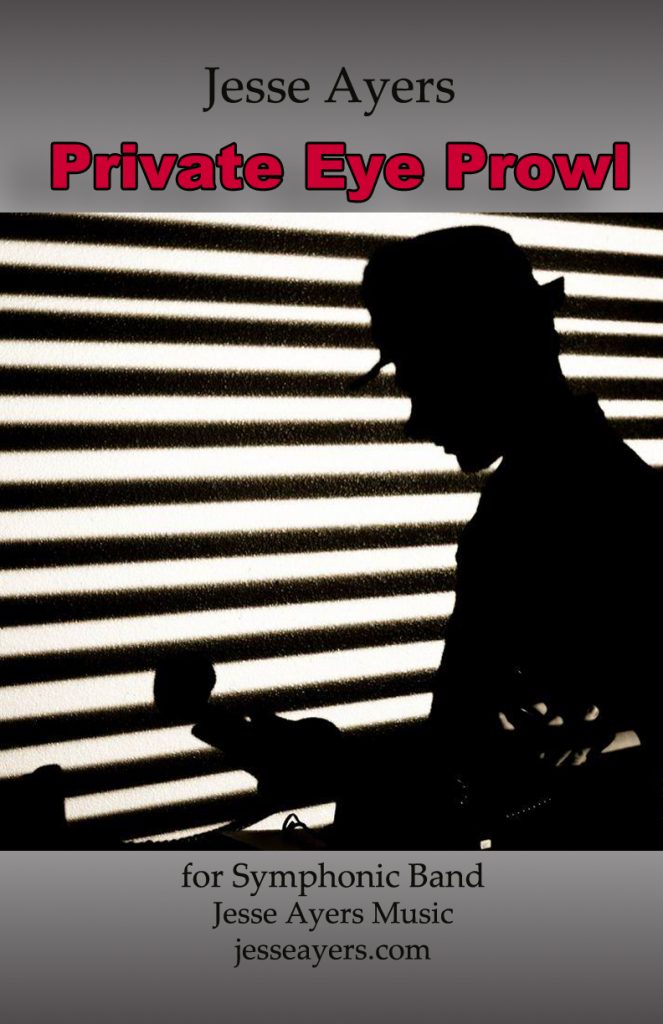 A fun piece for musicians and audience alike
Commissioned by the Indiana Bandmasters Association
6 minutes. Grade 3-4.
This piece employs syncopated patterns common in big band charts, but is carefully constructed to re-cycle those syncopations in repeating snippets/phrases so that students in any particular section of the band only need learn a few patterns to successfully perform the music. Ranges are Grade III appropriate. Trumpet 1 plays around D5 (9th above middle C) with occasional Eb5. For high school/college bands there is an optional Trumpet 1A part (for one player) that plays around G5, with an occasional Ab5. Beginning with the Allegro tempo at rehearsal letter H, the piece is in an arch form (1st section = last section, 2nd section = next-to-last section, etc. ), so that the amount of material to rehearse is cut nearly in half, but without the repetitions being so obvious to the listener. Actual rehearsal letter match-ups of the arch form are H=P, I=O, J=N, K=M, with the percussion feature section soli dividing the arch in half at L.
---
Video: excerpt, Windworks of Washington
---
Video: Complete work, Windworks of Washington
---
Performed by:
2016 Luther College Concert Band @2016 CBDNA North Central Conference
Windiana Concert Band; Jeffrey Scott Doebler, conducting
Fort Wayne Area Community Band; Susan Jehl, conducting
Valparaiso University Chamber Concert Band; Jeffrey Scott Doebler, conducting
Michigan City Municipal Band; Jeffrey Scott Doebler, conducting
WindWorks of Washington; Jeffrey Scott Doebler, conducting
2014 Indiana Junior All-State Band; Jeffrey Scott Doebler, conducting
---
Other Works for Band