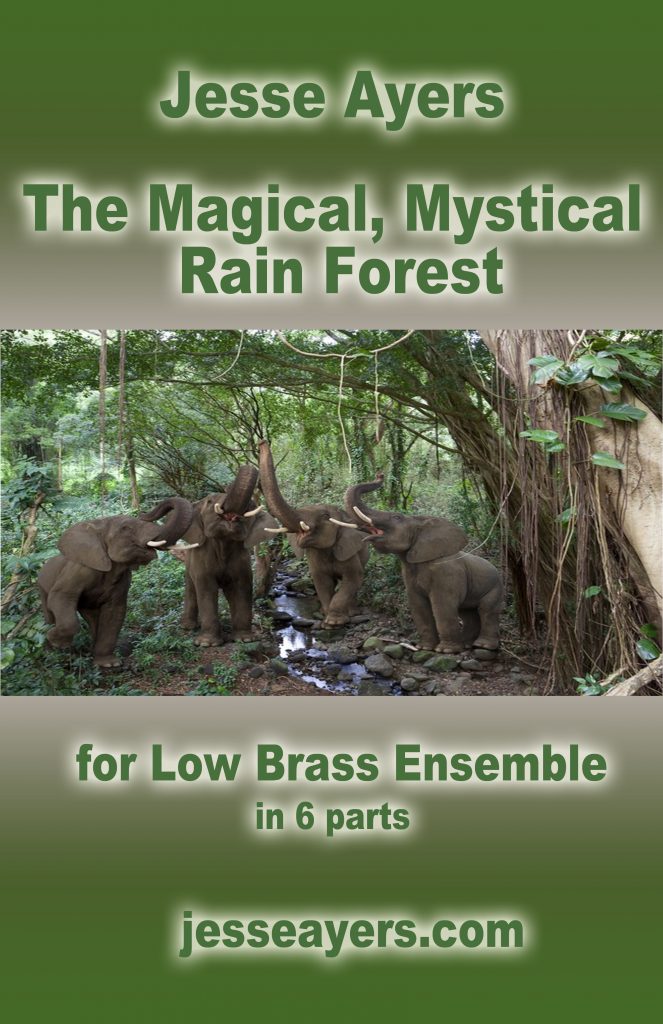 "Great fun to play"
—Low Brass Ensemble and Accompaniment Track—
(6-parts, variable instrumentation)
5.5 minutes. Grade 3-4
The upper 4 parts are provided in 3 transpositions each: C bass clef, Bb treble clef, and horn in F, to give the director great flexibility in adjusting for his/her particular group's instrumentation.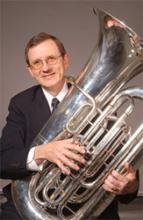 GREAT FUN TO PLAY
Appeals to all audiences … great fun to play … very approachable. Wonderful work to feature the low brass section at a high school spring bna d concert
---
Digital Score, Parts, and MP3 track — $30
Instant digital PDF downloads (downloaded from this website)
Pay, print, rehearse. No waiting for delivery.
---
---
Review by Dr. Mark Nelson from Tuba Journal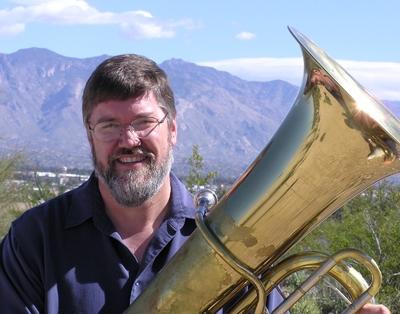 Unlike the complex rhythmic demands of Ayers' The Dancing King, this piece is easily accessible by college and advanced high school ensembles. The 4/4 time signature and quarter note=126 tempo essentially remain constant. The score and parts are immaculate with large, easy-to-read notes, informative program notes, about the piece and how to operate the tape as well as a biography of the composer.
The accompaniment is interesting with a variety of very convincing percussive and mallet instrument effects. Overall ranges for the ensemble are rather conservative ranging from the first euphonium high note of Bb above middle C to EE, the lowest note of the tuba part.
For the college and professional ensembles, this piece is rather light although it makes for a good diversion from the customary fare, and at 5.5 minutes, a perfect length for resting one's "chops." I like the blend of sounds Ayers achieves with the balance of acoustical and electronic mediums and I like the rhythmic drive of the accompaniment.
© 1992 TUBA Journal, used by permission
---
Review by Dr. Jerry Young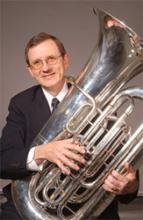 This work appeals to all audiences, as well as to all euphoniumists and tubists! It is a great deal of fun to play and is very approachable by an accomplished high school group. This would be a wonderful work to feature the low brass section at a high school spring band concert and would work equally well as something a little different on a university euphonium/tuba ensemble concert. I featured this work when I conducted the International High School All-Star Euphonium/Tuba Ensemble at Northwestern University in 1995. It was a favorite piece for the students in the group, who hailed from Japan, the U.S., Scandinavia, and Europe.