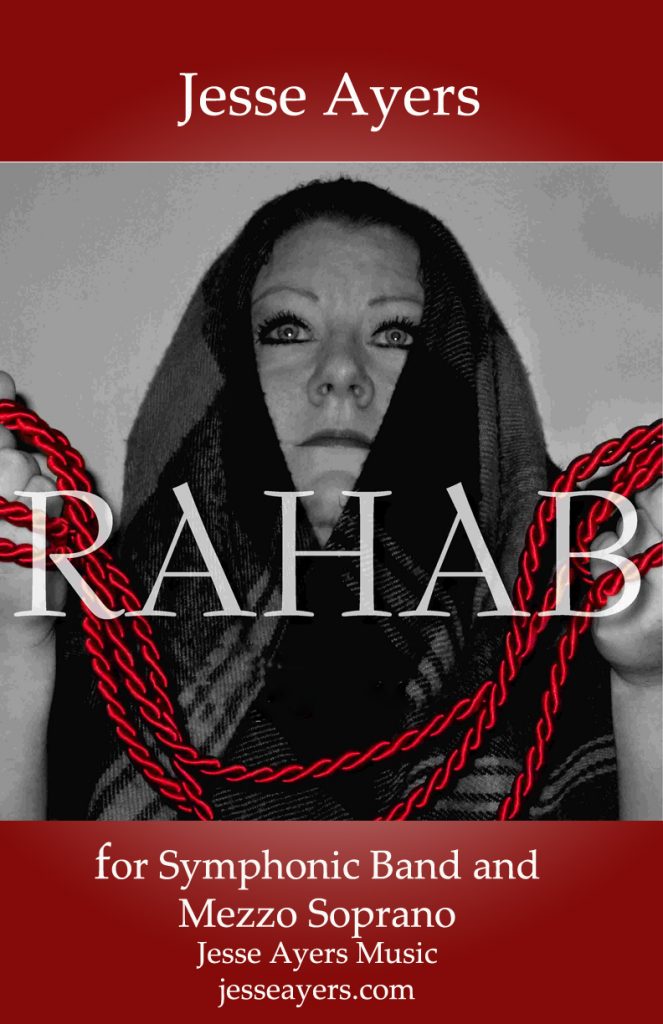 A surround-sound concert "radio drama."
Based on the extraordinary life of Rahab of Jericho (Joshua 2 & 6).
Mezzo-soprano and wind symphony with audience participation

Finalist, 2014 American Prize for Composition
36 minutes. Grade 5-6.
SCROLL DOWN FOR RECORDINGS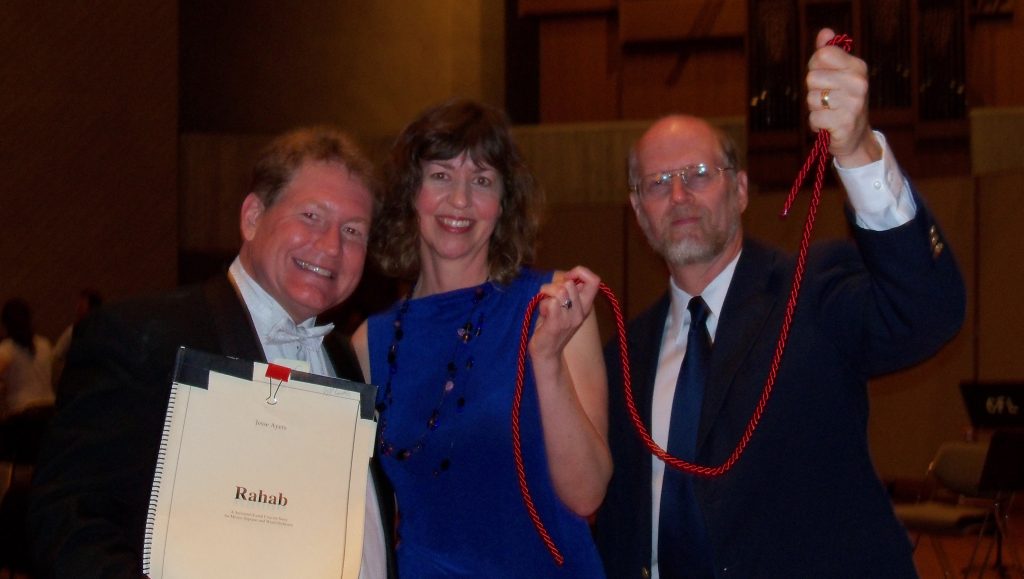 MOVING, INTENSE
"Rahab" is one of the most moving, intense, and exciting compositions I have had the privilege of conducting. The story, music, surround-sound acoustics, and audience participation are compelling. I can't wait to perform it again.
---
Digital Score & Parts — $180
Instant digital PDF downloads (downloaded from this website)
Pay, print, rehearse. No waiting for delivery.
---
Score only PDF — $45
---
Digital Solo Vocal-Piano Score — $20

(This score is included in the full band set above)
---
Hardcopy Score & Parts — $295
Traditional hardcopy band set, distributed by J.W. Pepper
(Extra scores by also be ordered at this link.)
---
Special instrumentation notes:
• 2 piccolos (divisi)
• Prominent duo passages for oboe and english horn
• 2 trps & 3 horns leave stage for surround-sound passage
• Prominent exposed parts for harp (or elec. keyboard substitute)
• 4-6 bass drums or floor toms around audience for surround-sound passage
---
Excerpt, Cynthia Wohlschlager
---
Complete work, Beth Ray Westlund & Windiana
---
Performed by:
The East Texas Baptist University Symphonic Band; Mark Crim, conducting; Laurie Lee Cosby as Rahab
Valparaiso University Chamber Concert Band; Jeffrey Scott Doebler, conducting; Cynthia Wohlschlager as Rahab
The Windiana Concert Band; Jeffrey Scott Doebler, conducting; Beth Ray Westlund as Rahab
PREMIERE: The Luther Summer Music Honors Band; Jeffrey Scott Doebler, conducting; Beth Ray Westlund as Rahab
---
Artists who have sung the role of Rahab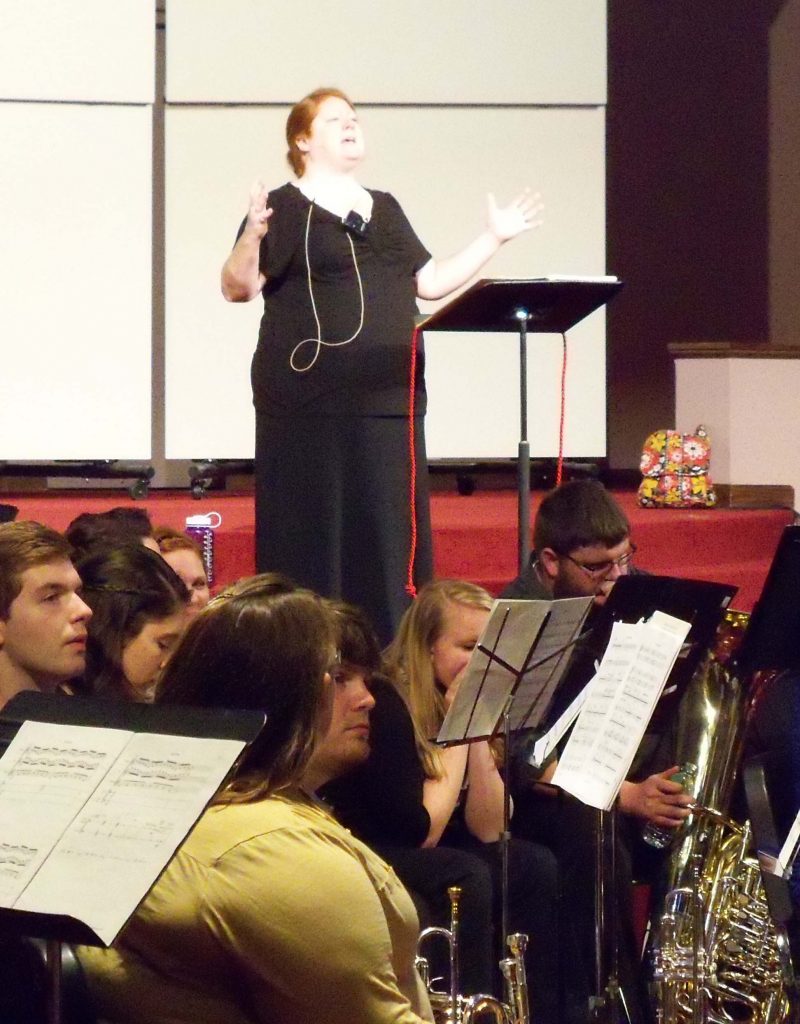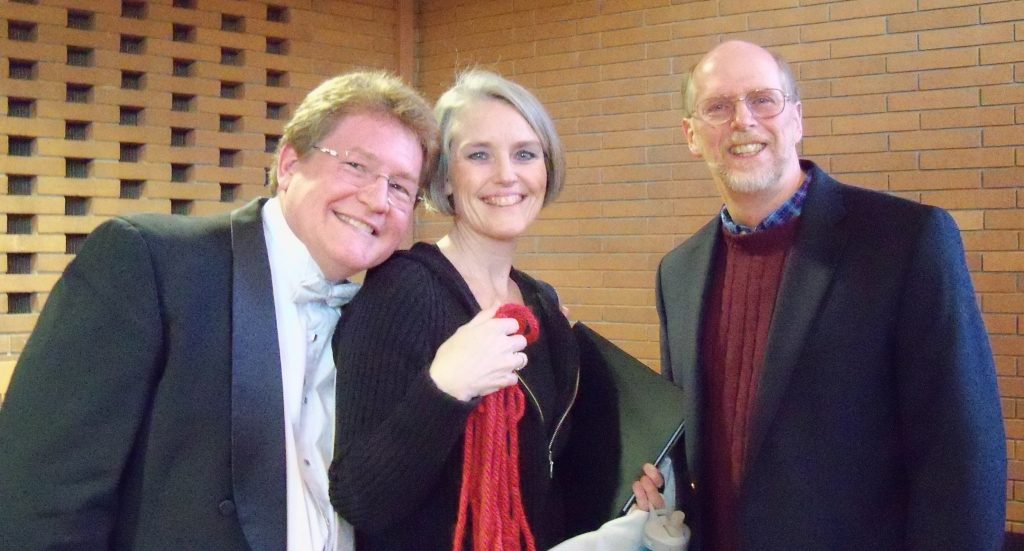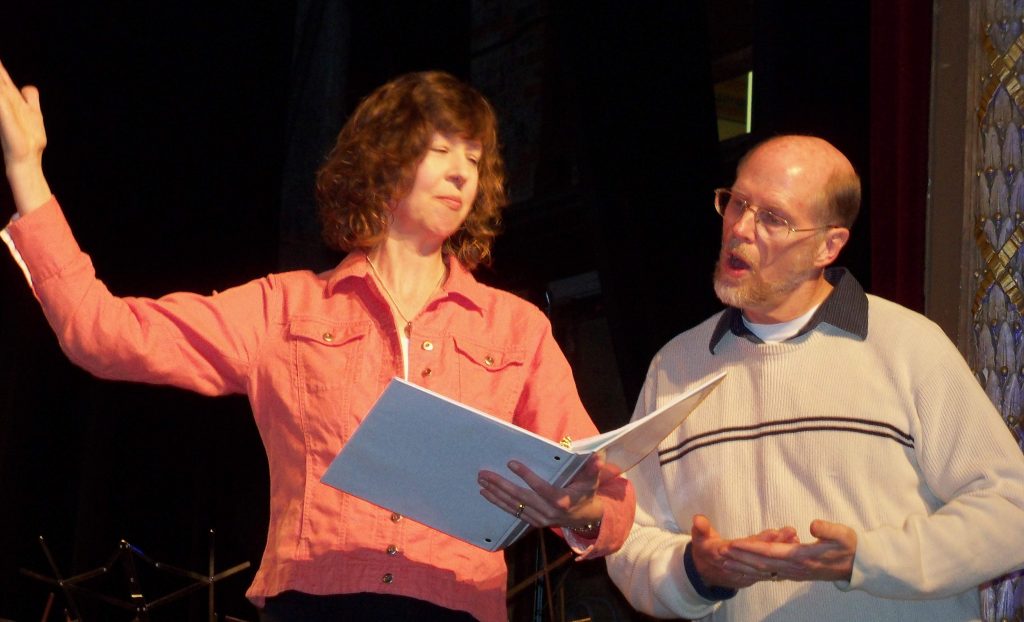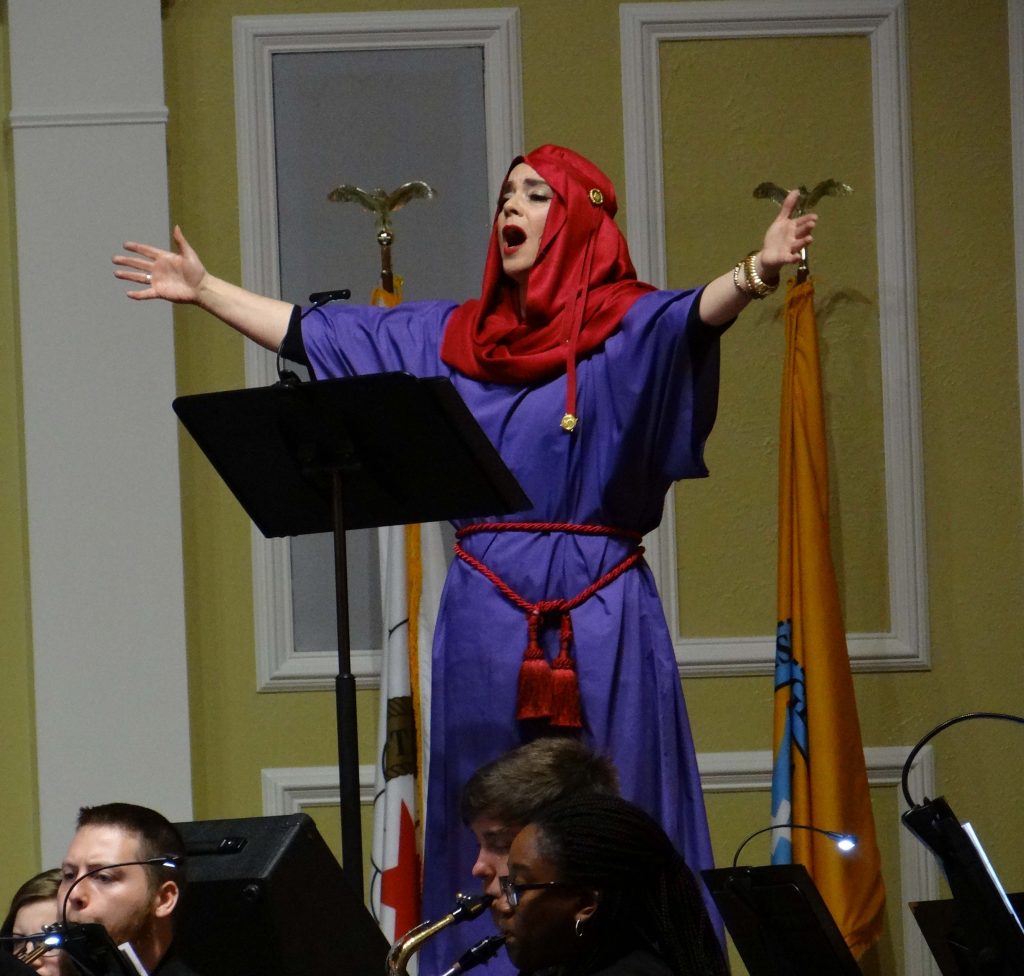 ---
Program Notes
The story of Rahab of Jericho is found in the Old Testament in Joshua 2: 1-21 and Joshua 6: 25. On the eve of the destruction of Jericho, Rahab, a harlot whose house is on the great, impregnable city wall, providentially encounters two Israelite spies sent by Joshua to spy out the land. She hides them from her King's soldiers, saving their lives, and in exchange, she is spared when the city is destroyed. Rahab is an important Old Testament figure because her story, fascinating as it is, does not end with her exodus from the doomed city. Her name surfaces not once, but three times in the New Testament. (Matthew 1: 5; Hebrews 11: 31; and James 2: 25.)
​
Rahab was begun September 2010 during an artist residency at the MacDowell Colony in New Hampshire, continued at a lakeside cottage in rural Maine belonging to the composer's colleague and friend, visual artist Barb Drennan, and completed in December 2010 at the composer's home in Canton, Ohio.

The composer is most appreciative of the generous support for this project by Malone University, the MacDowell Colony, and Barb Drennan. He also wishes to thank playwright Justin Sherrin, wordsmith Alexandra Gomez-Robbins , and fellow composer William Vollinger for their valuable suggestions about the libretto.
---
Other Works Based on the Old Testament